Bruce H. Mann
Bruce H. Mann is the longtime and proud husband of senior senator, Elizabeth Warren.
Bruce's wife is the senior US Senator from Massachusetts, and has been since her election in 2013. Prior to entering politics, she was a law professor for more than 30 years.
Warren is a graduate of the University of Houston and Rutgers School of Law and is recognized as one of the nation's top experts on bankruptcy. Her husband however, has a strong reputation in the field of American legal history. Meet him below.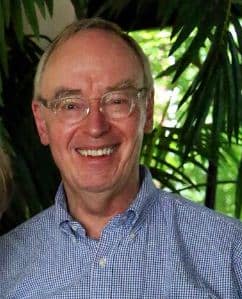 #1 He is a law professor
Bruce Hartling Mann was born April 27, 1950 in Cambridge. He earned a bachelor's degree from Brown University and a law degree from Yale University. He has taught at the University of Connecticut School of Law, Washington University in St. Louis and elsewhere. He took a job at the University of Pennsylvania in 1987, and for years commuted between Boston and Pennsylvania, until he was hired by Harvard in 2006.
Mann continues working at Harvard, teaching American Legal History, Property, and Trusts and Estates.
#2 He is an award winning scholar
Bruce is a Harvard Law School professor, award-winning scholarly author and fellow at the Massachusetts Historical Society. He served as the president of the American Society for Legal History. His 2002 book "Republic of Debtors: Bankruptcy in the Age of American Independence" won several awards.
#3 Bruce H. Mann is her second husband
Elizabeth Warren was previously married to first husband, Jim Warren –her high school boyfriend. During their marriage the couple welcomed two children, daughter Amelia and a son, Alexander. She divorced Jim Warren in 1978 after 10 years of marriage.
#4 He is a father and grandfather
Mann and Warren met at a conference for law professors in Florida. Following their marriage in 1980, Bruce became a stepfather to Elizabeth's two children from her previous marriage. Now the couple are the proud grandparents of three grandchildren.
#5 Bruce has been supportive of Elizabeth's career
Back in 2012 Mann did his own events in support of his wife's campaign. He said during an interview about his role in the public eye "When I talk to them, they seem pleased to see someone who's known Elizabeth a very long time, who knows her very well and can talk about her and give them a bit of a sense of what kind of person she is"