Elsa Walsh
Elsa Walsh is the long time wife of journalists/writer, Bob Woodward –whose recent book Fear: Trump in the White House has been much anticipated.
Elsa's husband is a well-known author whose most recent book on President Trump, makes it harder for North Korea to give up its nuclear weapons.
Born Robert Upshur Woodward on March 26, 1943; the Illinois native attended Yale University and studied history and English literature. He received his B.A. in 1965.
According to his website, he has worked for The Washington Post since 1971 and currently serves as associate editor. Woodward is credited with authoring at least 18 books, all of which have been national non-fiction bestsellers. Twelve of those have been #1 national bestsellers.
Bob has been to Elsa Walsh for years, meet her below in her top facts.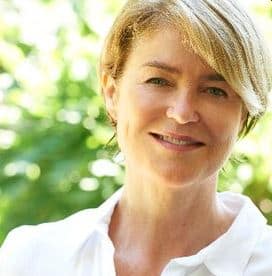 #1 She is also a journalist
Like her husband, Elsa Walsh is a known journalist, writer and author; she worked as a staff writer for The New Yorker magazine and The Washington Post. Walsh is the author of Dividend Lives and describes herself on social media as a wife and mother.
#2 She was born in California  
Elsa Walsh was born August 25, 1957; she was raised in a town called Belmont, just south of San Francisco. She is one of six children, she has four sisters and one brother. Her father was an engineer and her mother a housewife.
#3 She attended Berkeley
She attended University of California at Berkeley and right after graduation she moved and got a job as a reporter at The Washington Post.
#4 She and Bob lived together for years prior to their nuptials
Bob married fellow journalist wife, Elsa for nearly three decades. The two have been married since 1989. The two lived together for about seven years before tying the knot. She shares a home with her husband in Georgetown.
#5 She dedicates time to philanthropy  
Elsa Walsh also serves on the White Ribbon Alliance Advisory Committee and manages the Woodward Walsh Foundation. Elsa Walsh has served on Martha's Table's Board of Directors since September 2008.
#6 She almost won a Pulitzer
She was nominated for a Pulitzer Prize for Investigative Reporting.
#7 She is a mom
The couple also shares two adult children, Diana Woodward and Taliesin Woodward.
Find Elsa Walsh on Twitter here.