Carl Jones
This is Carl Jones; he is the boyfriend of singer, actress and activist Erykah Badu. Badu born Erica Abi Wright describes herself as a mother first and foremost.  Because of that, we think that you should know that Erykah has three beautiful and amazing children.
Her eldest son; Seven Sirius Benjamin born on November 18, 1997, from her relationship with singer Andre 3000 of OutKast; subsequently came Puma Sabti Curry born on July 5, 2004, from her relationship with West Coast rapper The D.O.C; and last but never the least her princess Mars Merkaba Thedford born on February 1, 2009, from her relationship with rapper Jay Electronica.
Equally important, is the fact that Erykah once dated actor Common from 2000 to 2002.
Badu's current boyfriend Carl Jones, is a writer and producer famous for The Boondocks, Black Dynamite, and Thundercats.
 Erykah and Carl started dating in January 2016.
He was the executive producer, writer, and director of the t.v series Black Dynamite.
Furthermore, Carl appeared as Coach Bundy (voice) on the 2016 t.v series Legends of Chamberlain Heights; and as DMX in the 2017 t.v series The Jellies alongside comedian Blake Anderson.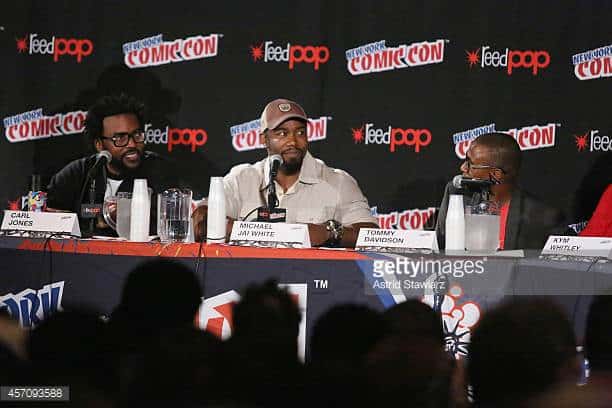 Finally, Jones and Erykah Badu were panelists at Comin Con in 2017.
Follow Carl on Twitter here