Eve Schiff
Eve Schiff is the loving and supportive wife of U.S. Representative, Adam Schiff –who represents California's 28th Congressional District.
Eve's husband was born on June 22, 1960; he is a graduate of Stanford University and Harvard Law School. Schiff currently serves as the Ranking Member, or top Democrat, of the House Permanent Select Committee on Intelligence.
Prior to serving in the House of Representatives, Schiff completed a four-year term as State Senator for California's 21st State Senate District, chairing the Senate Judiciary Committee, the Senate Select Committee on Juvenile Justice and the Joint Committee on the Arts. And before serving in the Legislature, Schiff served with the U.S. Attorney's Office in Los Angeles for six years, most notably prosecuting the first FBI agent ever to be indicted for espionage.
Adam who is Jewish, has been happily married for years, meet the lovely Mrs. Schiff below.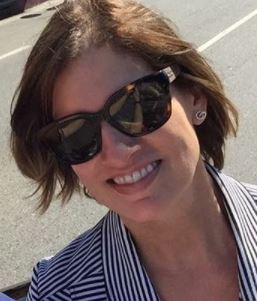 #1 The couple is a real life "Adam and Eve."
That's right, Eve Schiff was born Eve Marion Schiff and she chose to marry a guy named Adam, imagine the jokes these two have had to endure over the years.
#2 She has been married for over two decades
The two met in 1990 on a tennis court and were married on February 19, 1995; meaning the couple has been husband and wife for the last 23-years.
#3 The family doesn't live in California even though her husband represents a California district.
For the first years of Schiff's House tenure, his family lived in California, but the prolonged absences prompted relocation to the Washington area.
#4 She is a very good volunteer
Eve Schiff appears on 4 different committees on the PTA roster in her local neighborhood in Maryland.
#5 She is a proud mother of two  
Adam and Eve Schiff have two children, a daughter, Alexa Marion, born in July 1998, and a son, Elijah Harris, born in July 2002.