Jin Sook Chang
Jin Sook Chang is the longtime wife of Do Won Chang -the Korean power couple are widely known as the counders of fashion retailer Forever 21 Inc -whic is said to be preparing for a potential bankruptcy filing.
Jin Sook Chang is cofounder along with hubby, Do Won -she serves as chief merchandising officer of the fashion retailer; while her husband has been the CEO since 1984.
Check out five interesting facts about Jin Sook Chang.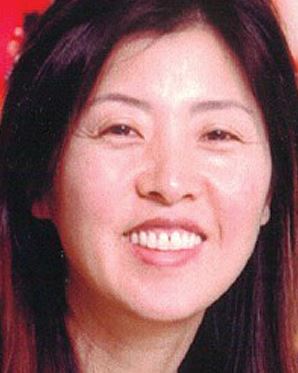 #1 She is a former hairdresser
Born in July of 1963 in South Korea, Jin Sook Chang came to the U.S. in 1981 with her husband Do Won; amid a chaotic time in their home country. Martial law had been lifted that year, following the assassination of military dictator Park Chung-hee.
She worked as a hairdresser to make ends meet.
#2 She used her savings to open their very first store
In 1984, the couple used $11,000 in savings to open a 900 square-foot clothing store in Los Angeles, initially called Fashion 21. The store did $700,000 in revenue the first year, and soon expanded. The company brings in more than $3 billion in revenues and employs 35,000 employees in 600 stores worldwide. The couple have an estimated net worth of $4 billion
#3 Her company is a frequent target of copyright infringement lawsuits
The latest suit coming from shoe company Puma, which accused Forever 21 of ripping off a shoe line designed by singer Rihanna in March. That same month, the California Department of Fair Employment and Housing sued Forever 21, alleging that its San Francisco Union Square store illegally forced employees to only speak English at work and retaliated against three who complained.
#4 She keeps a low profile
Jin Sook who is her husband's senior by three years and met him through mutual friends back home -has kept a very low profile despite growing the company into one of the largest clothing retailers in the country. Jin who never went to college was ranked #39 in Forbes Power Women in 2011, earlier this year she made #14 of America's Self Made Women.
#5 Her daughters are also in the business sector
The couple's Ivy-league educated daughters Lisa and Esther also work in the family business. Linda has been in charge of marketing at Forever 21 while Esther is in charge of visual design. Together they are also cofounders of Riley Rose, a make-up and accessory company which Forever 21 carries in its stores.