Joel Coen
Joel Coen is the longtime husband of veteran Hollywood actress and producer, Frances McDormand.
Joel's iconic actress wife just bagged her third Oscar win; McDormand won the Best Actress award on Sunday night at the 93rd Academy Awards for her role in "Nomadland."
She previously won the Oscar for Best Actress for her roles in "Three Billboards Outside Ebbing, Missouri" in 2018 and "Fargo" in 1997.
The 63-year-old star and her longtime husband, Joel Coen are often described as one of Hollywood's truest power couples. Meet him in his top facts below.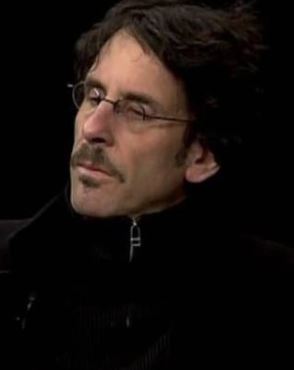 1. He is an Oscar winning producer, writer and director
Joel Coen, along with his brother Ethan, are known for distinctive films like Fargo, No Country for Old Men, and Inside Llewyn Davis.
The duo has been nominated for thirteen Academy Awards, plus one individual nomination for each, winning Best Original Screenplay for Fargo and Best Picture, Best Director and Best Adapted Screenplay for No Country for Old Men. The Coen brothers have won four Oscars in total.
2. They met on an audition for her first leading role
Actress Frances McDormand and her husband Joel Coen came into Hollywood together; her first starring role was in the first feature he co-wrote and directed, 1985's Blood Simple and the couple has basically been connected ever since.
Along the way, they've worked together on nine films, some of which include Fargo and Raising Arizona.
3. One of his films developed a cult following
There can be no mention of the Coen brothers' movies without a nod to The Big Lebowski, which has developed a cult following culminating with the annual Lebowski Fest and Dudeism, a religion/philosophy/lifestyle inspired by the central character of the movie.
4. They have no biological children
Joel Coen and Frances McDormand decided to have no children of their own, instead they are the proud parents of one son, Pedro -whom the couple adopted from Paraguay, around the time that they were filming Fargo in 1995.
5. He was previously married
Coen has declined to speak much about his prior marriage, so little information is known about his first wife. As an interesting story when the couple tied the knot, Frances actually wore a wedding band that originally belonged to Coen's ex-wife.