Scott Norby
Scott Norby is the proud husband of Heather Nauert –currently serving as the State Department spokeswoman.
Scott's wife actually began her career presenting the news, the blonde is a conservative pundit whom you may remember from her days on Fox & Friends. However, the blonde could be changing jobs soon as she Trump's leading contender to be the next U.N. ambassador.
Nauert became the State Department's chief spokeswoman in April 2017.
Prior to joining the State Department, Nauert, a 48-year-old native of Illinois, served in several other positions at the cable network channel. She originally joined Fox News in 1998 and rejoined as an anchor in 2007. She earned her undergraduate degree from Mount Vernon College in Washington and a master's from Columbia University's School of Journalism.
The blonde is happily married to husband, Scott Norby –meet him below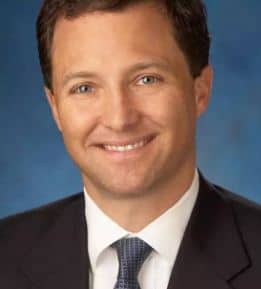 #1 He is an investment banker.
According to his profile on Bloomberg, Scott Norby served as the managing director at UBS Investment Bank at one point and had the same title at North Sea Partners LLC. He is also listed as a former member of the financial sponsors group at Morgan Stanley.
#2 The two have been married for the last 18-years.
Scott Norby and Heather tied the knot in 2000, it is not w the couple first met.
#3 They have two children
Following their nuptials, the couple has welcomed two children together, 9-year-old Peter Raymond and 8-year-old Gage Williams.
#4 He currently works at Goldman Sachs Group
His job there includes covering financial sponsors in the company's investment banking division.
#5 He is also from Minnesota
The husband and father of two, was born in Minnetonka, Minnesota and attended Minnetonka Senior High School.
#6 He is well educated
He earned his bachelor's degree in economics from the University of Wisconsin-Madison. He also earned his MBA — with honors — from the University of Chicago's Graduate School of Business.