You probably have heard of Huma Abedin, the former top aide of Hilary Clinton, ex-wife of disgraced congressman Anthony Weiner and recently the new girlfriend of actor Bradley Cooper.
According to sources close to the couple Bradley Cooper and Huma Abedin have been secretly dating for a couple of months, they went to Met Gala together in May, however, were pretty sneaky from the paparazzi's lenses.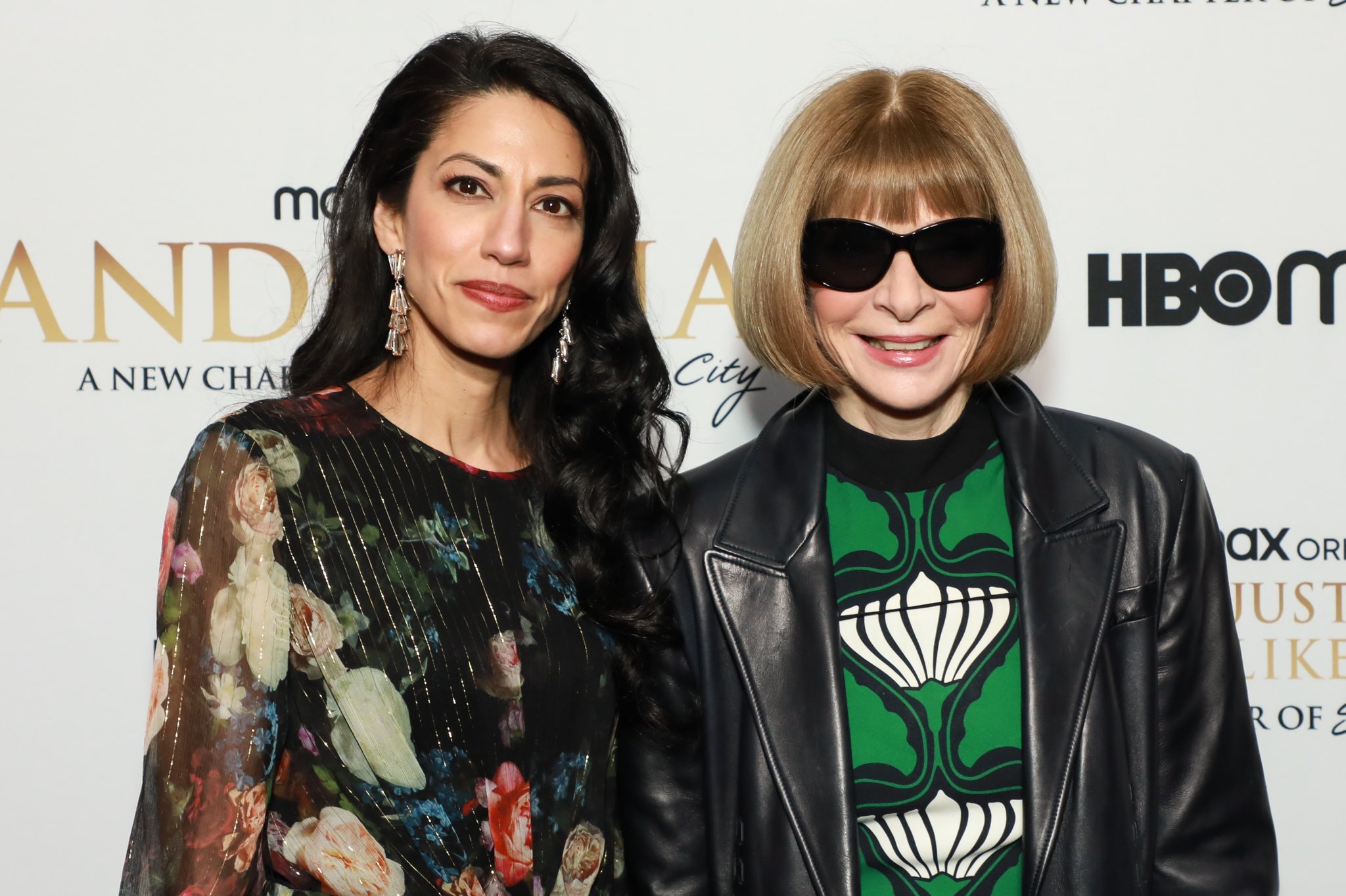 The same sources added that they met thru mutual friend Vogue editor Anna Wintour, who eventually set them up.
"Anna definitely played matchmaker," one well-placed source says. "She's BFFs with Bradley and adores Huma. They are perfect for each other," the source says. "They're both into power and politics and human affairs."
"Bradley is a big step up from Anthony Weiner, to say the very least," says the Hollywood insider.
Huma went thru a terrible separation and later divorced from her first husband former Congressman Anthony Weiner who was sentenced to 21 months behind bars for sexting a minor in 2017.
Huma Abedin 5 Facts You Need to Know
Huma Mahmood Abedin was born in Kalamazoo, Michigan on July 28, 1975, one of three children born to Indian/Pakistani professors Saleha Mahmood Abedin and Syed Zainul Abedin, who died from progressive renal failure when Huma was 17.

Abedin moved to Jeddah, Saudi Arabia when she was a little girl when her parents got a job opportunity at the University of Jeddah. She returned to the States when she went to college.
Abedin graduated with a Bachelor of arts degree in journalism and a minor in political science from George Washington University.
Her first job was as an intern at the White House in 1996; she was later assigned to Hilary Clinton who was First Lady at the time. In 2009 became deputy chief of staff to Hilary Clinton and later a special government employee; Huma served as vice-chairperson for Hillary Clinton's 2016 campaign for president.
She married Anthony Weiner on July 10, 2010, and divorced him in November 2021, from their marriage a son was born, Jordan Zain Weiner, born in December 2011.
Huma Abedin Book
Huma Abedin who now runs her private consulting firm Zain Endeavors, LLC wrote a book,  Both/And: A Life in Many Worlds, where she tells readers about her childhood, faith, her parents, work, sexual assault by an unnamed U.S. Senator and her marriage and divorce from Anthony Weiner.
"And I'm glad it's not a TV one, because that's really not me, being in front of the camera," she says. I ask why she decided to write the book at all, given that it would, inevitably, thrust her right back into the bright glare of public scrutiny.

"I think if I'd written this book when people wanted me to write it, in the midst of all the heat and intensity, it would have been a much more bitter book. I needed the time. But I feel like I'm somebody who's been in the public eye on and off for the past 20 years and someone else has been writing my story, and it felt like the right time for me to write it," she says.

"I think what really drove me was I was desperately in love with my husband. I think all of the ugliness from the outside, it made us into a bubble. I didn't know who I could trust, and so much of the conversation was so embarrassing, so we kind of receded into our corner,"

'I had my heart broken, dragged out, stomped on, humiliated. I lived with shame, in shame, for so long. In hindsight, I was in extreme trauma.'