Jane Stoddard Williams
Jane Stoddard Williams is the lovely wife of journalist Brian Williams, better known for his work as the anchor and managing editor of NBC Nightly News.
Jane's husband has been recognized for his work as the anchor and managing editor of NBC Nightly News. Brian was famously suspended from his anchor job at NBC over his lies about an Iraq War mission in 2015.
He is currently the host of The 11th Hour with Brian Williams.
Williams has been lucky enough to have by his side for may years, his lovely wife Jane Stoddard Williams. Check out her top facts below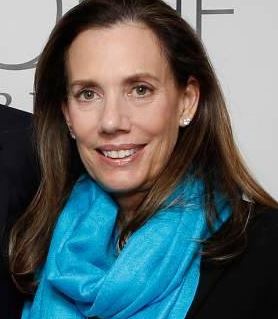 #1 She grew up in Connecticut
Jane Stoddard Williams is the daughter of Mr. and Mrs. Hudson G. Stoddard of New Canaan, Conn. Jane Stoddard attended New Canaan Country School and Duke University. She majored in political science and Russian language.
#2 She does her own thing
Jane Stoddard Williams who is known for being married to Brian Williams is also a journalist and TV producer herself. In addition Jane is also an Education Advocate. She is the host and producer of Bloomberg EDU, the only weekly national radio program devoted solely to covering education in America.
#3 She worked as a producer
She was previously a producer of the PBS series "Inside Story" and was executive producer of "Panorama," Washington, DC's longest-running daily news and public affairs program.
#4 She has been married for decades
She and Brian met over 30-years ago while she worked as the producer of public affairs program Panorama which was based in Washington DC. The two tied the knot at the First Presbyterian Church in New Canaan, Connecticut, on June 7, 1986.
#5 Their daughter is an actress
Their daughter Allison Williams is a TV and film actress. Allison graduated from Yale University in 2010. While at Yale, Williams was a member of the improv comedy troupe Just Add Water for four years, well as being a part of the YouTube series College Musical. She is best known for her role on the HBO series Girls.
Jane and Brian are also parents to a son named Douglas.