Janet Hill Wozniak
Meet Janet Hill Wozniak aka Janet Wozniak; she is the lovely wife of the great Steve Wozniak; co-founder of Apple, programmer, electronics engineer among other things. but you already knew that therefore check out these 5 interesting facts about the missus!
The first fact you all must know is that Janet Hill is Mr. Wozniak's fourth wife. He was initially married to Alice Robertson, then to Candice Clark and last to Suzanne Mulkern. He also dated comedian Kathy Griffin, prior to meeting Janet.
Moreover, Wozniak and his ex-wife Candice had three children together; Jesse, Stephen, and Sara Nadine.
Janet K. Hill, was born on December 12, 1961. Online records showed Janet was at one point in her life known as Janet Bonnett and Janet Craig.
Mrs. Wozniak worked at Apple (Strategic Education Solutions, Education Marketing Sr. Manager: 1 To 1 Learning, It & Learning Solutions) & Holcomb Educational Resources (Solutions Development Executive).
Furthermore, Janet and Steve, were longtime friends before they started dating.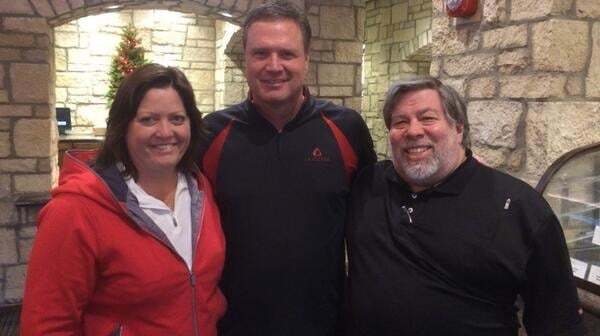 She and Mr. Wozniak tied the knot on August 8, 2008, in California.