Jeffrey Marty
Jeffrey Marty is the husband of Award-nominated American film and television actress, Stacey Dash.
Jeffrey's leading lady is currently behind bars after reports say the two got into an argument that got ugly. As a result, 52-year-old Dash was arrested in Florida on domestic battery charges. However it is believed Dash acted in self defense.
The Bronx native became known for her role as Dionne Davenport in the classic comedy movie Clueless and the TV series of the same name. By the time she did Clueless, Dash had already been in a number of projects.
She began her career with appearances on television shows such as The Cosby Show and The Fresh Prince of Bel-Air.
At 21 she made her feature film debut in Enemy Territory (1987), which was quickly followed by Moving (1988), in which she played Richard Pryor's teenage daughter. In 1992 she was in Mo' Money, with Damon Wayans. In 1994 she starred with Mark Wahlberg in Renaissance Man. The following year she appeared in provocative erotic thriller Illegal in Blue and Clueless.
Last year she announced that she'd be running for Congress in California. Dash and Marty have been married for a short while, meet him below.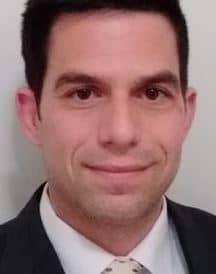 #1 Jeffrey Marty and Stacey had a short courtship
The couple tied the knot on April 6, 2018; just 10 days after they met. The couple became husband and wife in a private ceremony in Florida.
#2 He is not in showbiz
Jeffrey is not into acting or the entertainment world. He is however, a lawyer based in Florida. Marty earned a Bachelor of Science from University of Wisconsin in 2000, and received hi Juris Doctor from Marquette University Law School in 2005.
#3 He went viral once
Marty is known for creating a fake account on Twitter for "Rep. Steve Smith" of Georgia's 15th district, which went viral for being the first congressman to support Donald Trump in his presidential campaign, even after the account was revealed to be a fictional person.
#4 He was previously married
Marty is the father of three children from a previous relationship. As a result, Stacey is a step-mother of three.
#5 Jeffrey's lady has been married a few times
Prior to their relationship Stacey welcomed her first child, Austin born in 1991, who's father was singer Christopher Williams. She was then married to Brian Lovell from 1999 until 2005. She had her second child in 2003 with James Maby, whom she was married to from 2007 until 2008. She then was married to Emmanuel Xuereb from 2007 to 2011. That would make Jeffrey Marty husband number four for the actress.