Henry Chase Hager
Henry Chase Hager is the proud husband of teacher, author, journalist and newest Today show host, Jenna Bush.
We'll sure be seeing more of Henry's wife, as she's been hired to replace Kathie Lee Gifford in the fourth hour of NBC's Today. Jenna Bush and her twin sister, Barbara were born November 25, 1981 –with Jenna being the youngest of the twins, they became the first twin children of a US president –automatically thrown into the limelight.
The Texas native actually joined NBC News when she was 27. She has since contributed for the network in a number of roles including as a correspondent, contributor and co-host. Jenna who holds an English degree from the University of Texas at Austin, is also a teacher and author. But enough about her, meet her man below.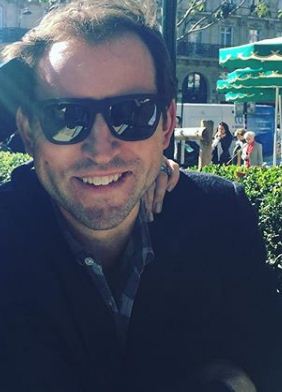 #1 He is her husband of over a decade
In 2008, she tied the knot to hubby, Henry Hager. The couple met around 2004 on her father's campaign trail. Though they weren't initially serious, Henry asked for permission to marry her in 2007.
#2 He worked for President Bush before he became his father-in-law
A Richmond, Virginia native; Henry Hager graduated from Wake Forest University in 2000. He also holds an M.B.A. from the Darden School of Business at the University of Virginia.
He worked for Karl Rove, moved on to the 2004 reelection campaign and then joined the Commerce Department.
Hager worked for George W. Bush, back when he was the President of the United States. He worked as a Staff Assistant to the Senior Advisor at the White House to President George W. Bush from 2001-2003. During the 2004 Presidential Campaign, Hager served as Deputy Operations Manager.
#3 Henry's father is also a former politician
Henry Chase Hager was born May 10, 1978. His father is John H. Hager –a business man who served in the Army and was also a former Virginia Republican Party Chairman.
#4 He has two kids
Henry and Jenna are the proud parents of two children, daughters Margaret Laura born in 2013; and Poppy Louise Hager, born in 2015.
#5 Hager currently serves as Director at KKR
According to his profile, Henry Chase Hager currently serves as a Director at Kohlberg Kravis Roberts. He joined the firm in 2011. Prior to joining KKR, he was with Constellation Energy in its corporate strategy and development group, where he was involved in a number of merger, acquisition, and other corporate advisory transactions.