Laura Alvarez
Laura Alvarez is the lovely wife of British politician, Jeremy Corbyn -best known as the current leader of the Labour Party.
Laura's husband is a left-wing member of Parliament who calls himself a socialist; who's had decades in politics to accumulate a lengthy record; who's been haunted by charges of anti-Semitism in his party; and who's currently the most unpopular opposition leader.
Corbyn who has been married twice before, tied the knot for the third time to Mexican wife, Laura Alvarez who is 20-years his junior. In 2012, the couple tied the knot in an estate in Mexico. The ceremony itself was intimate, and a bigger reception was staged afterwards attended by her family and close friends.
Check out five interesting facts about Laura Alvarez below.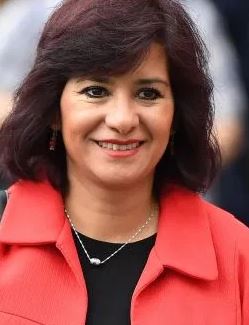 #1 The two met after he helped found her niece
Alvarez met Corbyn in 1999 at a Latin American support group after flying from her native Mexico to be with her sister, Marcela who had been living in London with her daughter Jasmin, then seven.
Corbyn had been helping Marcela with a custody battle and through doing this he met Alvarez. At this point the Labour MP was single after divorcing his previous and second wife, Chilean exile Claudia Bracchitta in 1999.
#2 They did the whole long distance relationship thing
Not long after they met, Alvarez returned to Mexico City where she was studying law. But they refused to cut ties and Marcela said they "maintained a long-distance relationship for years".
#3 Laura is a businesswoman
In 2013, Laura who studied law in Mexico and is an ex-banker, opened up a company importing coffee and chocolate from Mexico. The beans are organic and Fairtrade to ensure that the workers are paid well and treated justly.
#4 She's been criticized a number of times
In 2015, the business came under scrutiny after reports that the coffee was produced by farmers in the country's poorest state, who earned 93p for each 500g bag (sold here for £10).
That same year, Alavrez declined an invitation from the Queen to attend a state banquet in honour of Chinese president Xi Jinping. Laura not attending was seen as a "snub".
Most recently she was acussed of splitting the vote in the North London constituencies of Golders Green and Finchley, after she was seen campaigning for the local Labour candidate.
#5 She engages in politics
Her social media feeds are full of political comment, and she has attended the Human Rights Convention in Geneva, as well as speaking during debates on human rights in Mexico, in the Houses of Parliament.