Tye Strickland
Tye Strickland is the loving husband of TV reality star, Melissa Rycroft -perhaps best known for appearing on The Bachelor.
Tye's brunette stunner wife is daid to be the latest victim to fall ill while vacationing in the Dominican Republic is a reality TV star as officials scramble to figure out why so many tourists are getting sick in the Caribbean nation.
The 36-year-old Texas native was chosen in the finale of the 13th season of The Bachelor by Jason Mesnick. However, the relationship with Jason Mesnick didn't work out after he admitted to be hoocked on runner-up, Molly Malaney.
Prior to The Bachelor Melissa who is a former Dallas Cowboys cheerleader, was known for her role on the reality TV series Dallas Cowboys Cheerleaders: Making the Team. Following the Bachelor she went onto appear on season eight of Dancing with the Stars where she was partnered with Tony Dovolani.
After Mesnick broke up their engagement Melissa began dating and subsequently married hubby Tye Strickland. Check him out in his top facts below.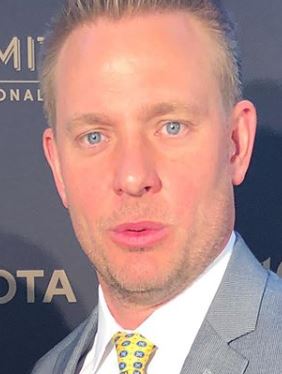 #1 Tye and Melissa had dated before
Melissa was reunited to former boyfriend Tye -with whom she had been in a relationship prior to appearing on The Bachelor. She admitted she couldn't really get over their break up.
#2 They have been happily married for a decade
Tye and Melissa became husband and wife in 2009. The two picked Mexico as their wedding location.
#3 He is a father
Together they are the proud parents of three children, two boys Beckett and Cayson; and a girl, Ava.
#4 He also hails from Texas
He is a native of suburban Dallas. Tye completed his graduation in biology from Texas tech and played football during his college years.
#5 Tye is considered to be one of the most successful insurance agents
Tye started his career as an insurance agent and now owns his own insurance company in the Dallas area.
#6 The couple had their own show
Back in 2012, Tye and his wife were featured in their own CMT reality show. The name of the show was Melissa & Tye; which followed their long-distance relationship, as she moved to Los Angeles to further pursue her entertainment career while Tye remained in their Texas hometown.