Meredith Lynn Auld
Meredith Lynn Auld is the longtime wife of legendary journalist and news anchor, Tom Brokaw. The couple has been married for decades and together share three adult children.
Meredith's hubby was born Thomas John Brokaw on February 6, 1940; the Webster, South Dakota native has lead a distinguished and long career until recently. The 78-year-old has been accused by two women of sexual misconduct.
Brokaw who began his career with NBC in 1996 –is a former White House correspondent, anchor of NBC Nightly News and Today, and former anchor and managing editor of NBC Nightly News with Tom Brokaw. He landed the first interview with Mikhail Gorbachev; made the first network report on human rights abuses in Tibet accompanied by an exclusive interview with the Dali Lama; and was the only American network anchor to report from Berlin the night the Berlin wall came down.
Brokaw, also a cancer survivor has published several books, written numerous essays and appeared in over thirty documentaries. He's received every major award in his craft. In addition, Tom has been happily married to the same woman for decades. Meet her below.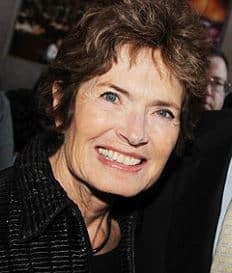 #1 She is former beauty queen
In 1959, Meredith Lynn Auld became Miss South Dakota. She attended Cottey College in Nevada in 1958-1959
#2 She wrote a painful letter to Brokaw while they were dating
The couple faced hard times when Brokaw left college to come back to live with his parents. Meredith said to him in a letter 'you're going nowhere and I never want to see you again and nobody can understand what the hell is going on with you.'
#3 They have been married for over 50-years
Meredith Lynn Auld and Tom Brokaw were married in 1962 in Yankton, South Dakota.
#4 She is the mother of the couple's three daughters
Meredith and Tom welcomed daughters Jennifer, Andrea and Sarah. Like her parents, Sarah Brokaw is an author and licensed therapist. Daughter Jennifer is a doctor in Emergency Medicine who married Dr. Michael Allen Fry. Andrea Brokaw graduated from the University of California at Berkeley and is married to Charles Andrew Simon.
#5 She used to own a toy store
Meredith Brokaw owned Penny Whistle Toys Inc. in New York, a retail toy-store chain. She owned the toy store until 1998.
#6 She has served in numerous roles
Mrs. Brokaw is an emeritus board member of WNET and was chair of their Education Committee for over ten years. She was also a director of the Gannett Company for 18 years.
 #7 She is an author.
Meredith Brokaw wrote eight Penny Whistle books for children. In 2006 she co-authored a cookbook titled Big Sky Cooking.