Mina Malik, is the CCRB director and has filed a lawsuit after she was called a "p—y" by Chairman Richard Emery.
Reports say she is suing the male chairman after she reported him for making the gender-based slur. The lawsuit against Chairman Richard Emery was filed in Manhattan Supreme Court on Tuesday. The incident goes back to last September when, according to the NY Post, Emery had a disagreement with a female CCRB attorney over how to discipline two cops who were accused of punching a man in the face while he was on a gurney.
The suit claims, the female attorney called on Malik for support. When Malik did back the woman, Emery allegedly said, "I don't know why everyone is acting like a bunch of p—–s."
He said the claims are "absolutely nonsense." So, who exactly is Mina Malik and Richard Emery?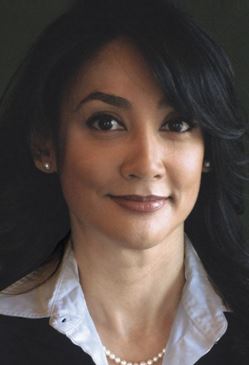 Mina Malik was born Mina Quinto Malik, she is a career prosecutor who was most recently Special Counsel to Brooklyn District Attorney Kenneth P. Thompson. According to her LinkedIn, she also worked as a Special Counsel to the District Attorney at Kings County District Attorney. While at Ken Thompson, she advised him on how to revamp operations. She was also senior assistant district attorney in the Queens DA's Special Victims Bureau where she oversaw the investigation and prosecution of child homicides and sex abuse cases.
In January of 2015, she was named The Civilian Complaint Review Board, new executive director. At the time, CCRB Chair Richard Emery spoke greatly of Mina Malik and told media: During her 20-year legal career, Ms. Malik has been a superb prosecutor and supervising assistant district attorney,"He added: "She's a smart, creative and practical innovator with a reputation and track record as a leader and as a dedicated public servant."
Malik replaced Tracey Catapano-Fox –who filed a lawsuit alleging wrongful termination. Tracey sounded the alarm on Emery's "decision to collude" with the NYPD, and accused him of turning a blind eye to rampant sexual harassment within the CCRB itself. At the time of her new position, Mina Malik promised to advance the CCRB's reform agenda and help build "a stronger more effective agency."
Richard Emery is a high-profile civil rights attorney and has been the CCRB chief since 2014 after he was appointed by New York City Mayor Bill de Blasio. Richard D. Emery, is also, a founding partner of Emery Celli Brinckerhoff & Abady LLP. His practice focuses on commercial litigation, civil rights, election law and litigation challenging governmental actions.
While a partner at Lankenau Kovner & Bickford, he successfully challenged the structure of the New York City Board of Estimate under the one-person, one-vote doctrine, resulting in the U.S. Supreme Court's unanimous invalidation of the Board on constitutional grounds. Prior to Lankenau Kovner & Bickford, he was a staff attorney at the New York Civil Liberties Union and director of the Institutional Legal Services Project in Washington state, which represented persons held in juvenile, prison, and mental health facilities. He was also a law clerk for the Honorable Gus J. Solomon of the U.S. District Court for the district of Washington. He has taught as an adjunct at the New York University and University of Washington schools of law.
Richard enjoys a national reputation as a litigator, trying and handling cases at all levels, from the U.S. Supreme Court to federal and state appellate and trial courts. He has been the recipient of a wide range of honors, but scandal has follow more than once, Emery was accused of calling cops, "pigs," back in February.