Nicole Baker
Nicole Baker is the private wife of businessman and millionaire, Eric Baker -known in the industry as the CEO and founder of Viagogo.
Nicole's husband was born May 1973; the Los Angeles native also co-founded StubHub. He currently serves as the CEO of Swiss ticket vendor Viagogo.
Baker started his career in private equity in Boston before helping to set up the Stubhub online ticketing firm in 1999. The Harvard graduate has since made millions with the resale website and Stubhubs bitter rival, Viagogo.
Mr. Baker and his wife Nicole Baker lead a low profile. In fact, he has remained silent as Viagogo has been the target of widespread criticism and numerous lawsuits in Europe for their hidden fees and alleged price gouging.
He has been happily married to wife Nicole for years now. Check out her top facts.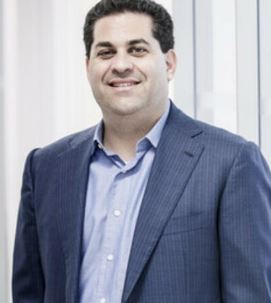 #1 Nicole's hubby co-founded StubHub while attending Harvard
Viagogo CEO Eric Baker co-founded StubHub while in business school. Eric originated the StubHub concept and took StubHub from an idea on a sheet of paper to a rapidly growing, profitable business that has revolutionised the way that fans buy tickets in the secondary market. As founder and President, Eric developed the concept and business plan and was primarily responsible for sales/business development, strategic planning, financing, and public relations.
#2 Her husband left StubHub due to differences with his partner
Baker left before the ticket-selling company was sold to eBay for $310 million in 2007 because of "differences" with his partner, Baker said on CNBC's "Squawk on the Street."
After leaving StubHub, Baker remained a shareholder but was not able to dictate the sale of the company to eBay.
#3 She lived in the UK
In 2006, the couple made the move to London -at the time her husband had already made £20 million from StubHub and went to London in 2006 to replicate Stubhub with Viagogo -which became Europe's leading secondary ticketing service. The couple's Knightsbridge flat was sol for £7.2 million
#4 Nicole and her husband now live in NY
Eric and Nicole Baker are now living in a £4 million flat at 15 Central Park West in New York, dubbed 'the world's most powerful address'.
#5 She has her own career
According to sportsbusinessdaily, Nicole Baker is described as a clinical psychologist by profession. She and her husband have been married since 2007. For the couple's honeymoon they went to Venice, Israel and Turkey.