Jelena Djokovic
Jelena Djokovic is the stunning wife of Serbian tennis star and world #1. Novak Djokovic.
Jelena's husband is only the second man to win nine or more titles at the same major championship, counting his ninth Australian Open final victory.
At 33, the Serbian star know his time as a player is coming to an end. He recently said though he doesn't feel tired, he acknowledged that biologically things are not the same as they were ten years ago.
Novak also added that not being able to take his family on the road has greatly affected him. Let's meet his lovely and supportive wife, Jelena in her top facts below.
1. She met her husband in high school
The lovely couple met in high school, dated for a decade before becoming husband and wife in 2014. They said I do, on July 10, 2014, in Montenegro in the Church of Saint Stephen.
The couple met through mutual friends in Serbia, according to the Wide World of Sports. The tennis star has said about his wife
"Jelena is the love of my life. We have been together for a few years and her honesty is what I love about her and what keeps us happy and in love"
2. She attended University in Italy
Jelena Ristic was born on June 17, 1986, in Belgrade, Serbia, to Vera and Miommir Ristic. She studied economics at the prestigious Bocconi University in Milan, Italy.
3. She works for her husband's foundation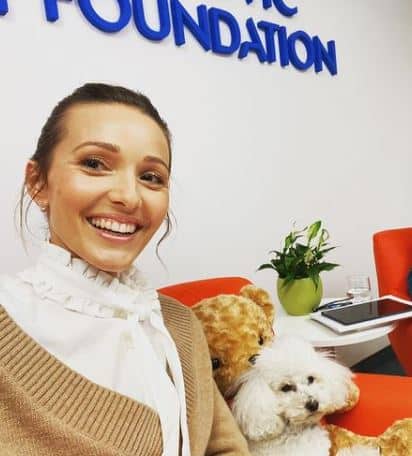 Jelena Djokovic is director of Novak Djokovic Foundation. She said that her ultimate goal is to give the kids of the foundation wings to follow their dreams.
Jelena is also the director for ORGNLmagazine, in addition she hosts her own podcast, Originalni glas.
4. She is her hubby's biggest fan
Jelena is usually spotted attending her famous husband's matches. She is often photographed at the ATP World Tour and major tennis events. She has previously commented on her husband's success saying
"I'm really proud. It's his dream to be so successful and I'm really happy for him that he managed to, you know, accomplish at least part of his dream"
5. She is a proud mom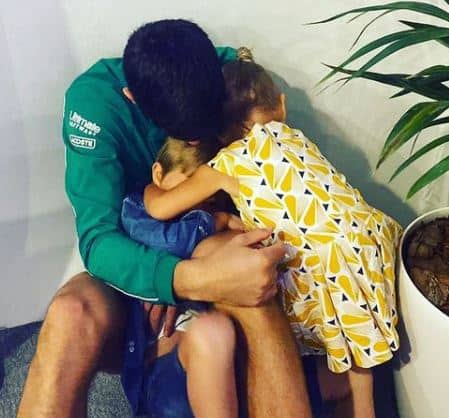 Since their nuptials, Jelena and Novak have welcomed two adorable children. Jelena Djokovic gave birth to their son Stefan, in October 2014; and to their daughter Tara in September 2017.
Nowadays, Jelena Djokovic has also reached fame of her own, find her on IG, where she has over 520k followers.