Polina Deripaska
Polina Deripaska is the longtime wife of Russian billionaire, Oleg Deripaska –known as the founder of Basic Element, a Russian industrial group with interests in aluminum.
Polina's husband is ranked by Forbes magazine as Russia's 41st richest man. Oleg Deripaska was born January 2, 1968 in Dzershins. He holds a degree in physics from the Moscow State University as well as an economics degree from the Plekhanov Russian Academy of Economics. Following his graduation, he set his eyes on the upcoming mental industry setting up a small metal trading company.
Years later he became the director at Sayanogorsk Aluminium Smelter –the world's third largest electrolysis plant; after he first had purchased shares of the company. Oleg is also known to be involved in a number of philanthropic causes.
He's been happily married to Polina Deripaska for the last 17-years; meet her below.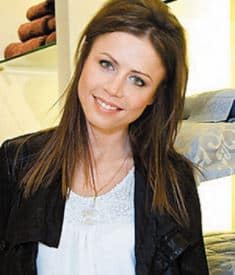 Polina Deripaska was born Polina Yumashev January 11, 1980; the daughter of Valentin Yumashev, Irina Vedeneyeva. Her father is a chief of staff to former Russian president Boris Yeltsin.
Polina also became the granddaughter of former Russian President Boris Yeltsin, after her father married Yeltsin's younger daughter, Tatyana Yeltsin.
In her youth, Polina used to play for the Russian youth tennis team. She has been well taken care of from the start attending top private school, Millfield. She further went ahead to complete her graduation at the Moscow University.
Polina became Mrs. Deripaska in 2001. She was only 21 when she married Oleg who is 12-years-her-senior. Despite her vast financial resources Polina Deripaska is also proactive in her professional career. She happens to be the CEO of Forward Media Group, which publishes several weekly magazines in Russia. The most famous one being the Russian version of Hello!
A publisher by profession, the gorgeous wife and business woman is also the mother of the couple's two children, daughter Marina and son, Pyotr.