Olena Zelenska
Olena Zelenska is the pretty wife of Ukrainian president Volodymyr Zelensky, one of the youngest presidents who took the reigns of the country in 2019, at the age of 41, his wife Olensa was also 41 at the time, and the world was dead curious about the young Ukra9ninan First Lady.
Olena's hubby struck a populist, anti-corruption message during his country's presidential campaign that resonated with millions of Ukrainians, ultimately placing him on the top. He won with a staggering 73 percent of the vote last April.
He was widely known as 'Ze' Zelensky was born in the city of Kryviy Rih on January 25, 1978. In 1995, he entered the Kryviy Rih Institute of Economics, part of Kyiv National Economic University, where he received a law degree. He underwent a two-month internship during his time at the University.
The showman and actor gained popularity in the 1990s thanks to a highly-acclaimed KVN standup TV show. He was a member of various teams until he skyrocketed to his first big standup success with the launch in 1997 of a 95 Kvartal team. His program became the highest rated on Ukrainian TV in a comedy segment.
He and his wife, Olena Zelenska, also known as lady 'Ze' -have been married for years.
Olena Zelenska 5 Facts you Need to Know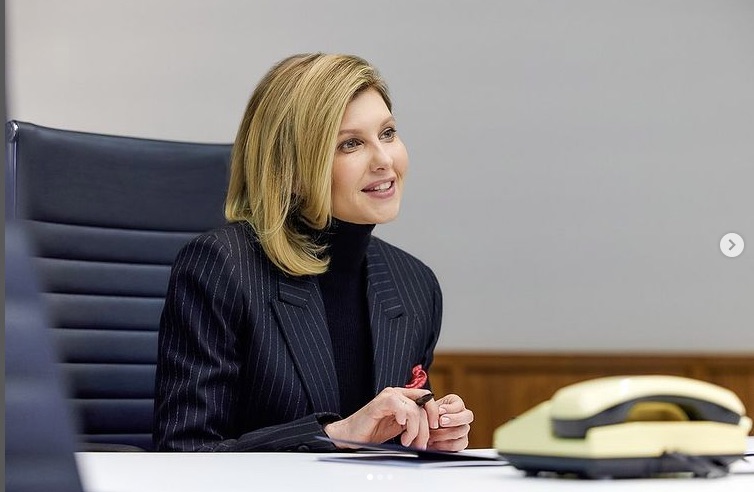 #1 She and her husband were schoolmates
Ukraine's First Lady Olena Zelenska was born Olena Kiyashko in Kryvyi Rih on February 16, 1978; she met Volodymyr while attending school. The two even shared some of the same friends, but they did not know each other at the time. They got acquainted much later – while in college.
#2 She didn't work in her profession
Olena studied at the Faculty of Civil Engineering at Kryvyi Rih National University. Despite having a degree in architecture, Olena never worked in the profession. Instead, she helped her husband create standup performances for the KVN comedy show. She later became one of the authors at the Kvartal 95 Studio.
#3 She and hubby had a long courtship
The two began dating and had a long courtship that lasted nearly a decade. They were in a relationship for about 8-years before their marriage in 2003.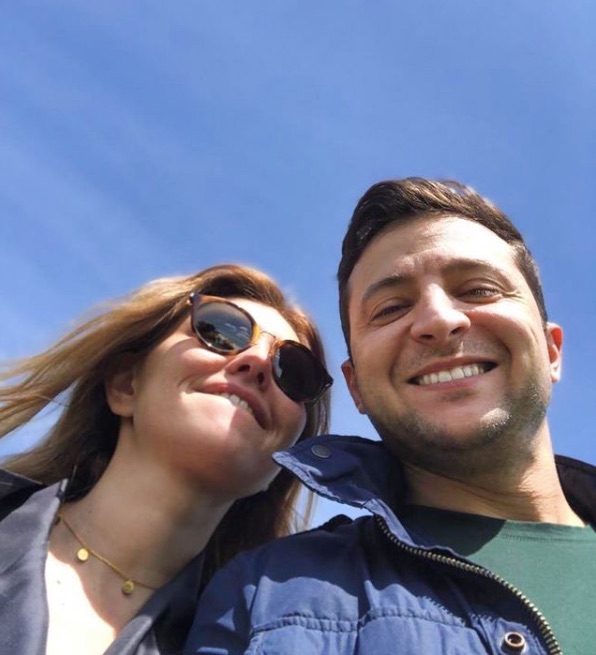 #4 Mom of two Children
Since their nuptials, the couple has welcomed two children. Olena Zelenska gave birth to a daughter Oleksandra in 2008; their son, Kyrylo was born in 2013.
#5 She Didn't Support her husband's Presidential Election 
Olena said she initially had responded aggressively to the news about her husband's nomination for the presidency. She told the media, "Frankly speaking, I aggressively opposed the start of this project. Because this is a complicated move; it's not even a project; it's another direction in life. However, they probably tried to keep me safe. And the initial plans, when it was all being discussed with colleagues and close associates – I can't say they were concealing it from me – they protected me from unnecessary information so that I wasn't nervous,"
Soon, she decided to support her husband, making more public appearances.
On June 16, 2020, she was at a local hospital after testing positive for COVID-19; she left the hospital on July 3. She underwent treatment for her bilateral pneumonia at her home.
You can all find Olena Zelenska on Instagram here.