Pamela Ress Reeves
Pamela Ress Reeves is the proud wife of journalist, Jeffrey Goldberg –who was recently booed during his award accepting speech.
Pamela's husband is known for being the editor in chief of The Atlantic, where he was previously a national correspondent. He's been the top editor of The Atlantic since 2016.
A former Middle East and Washington correspondent for The New Yorker, Goldberg has corresponded for The New York Times Magazine and New York magazine, written for the Jewish Daily Forward, and was a Jerusalem Post columnist.
The 53-year-old New Yorker is also a married and father. Check out five facts about his wife, Pamela below.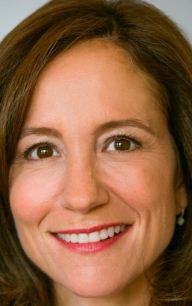 #1 She is originally from Rhode Island
Pamela Ress Reeves was born to parents Dr. and Mrs. William E. Reeves. She grew up in Providence, Rhode Island.
#2 Pamela is his wife of over two decades
Pamela and Jeffrey Mark Goldberg have been married for 26-years. According to their New York Times announcement, Rabbi Wayne Franklin performed the ceremony at Temple Emanu-El on June 27, 1993.
#3 She is a policy strategist who worked for Hilary Clinton
Pamela Ress Reeves graduated from Brown University and received a master's degree in international relations from Yale University.
She is a senior international development and policy strategist advising governments, foundations, and the private sector. She is the consulting senior advisor on gender strategy to the Executive Office of Melinda Gates. She is the former director of Secretary of State Hillary Rodham Clinton's International Fund for Women and Girls at the United States Department of State. In addition she is a Senior Fellow in International and Public Policy at Brown University.
#4 She has ties to Africa  
Reeves served as the U.N.'s human rights officer in Liberia during that country's civil war and has worked in over 20 countries on elections and governance transitions over the past three decades. She serves on the boards of directors of Women for Women International, Kakenya's Dream, and the University of Global Health Equity in Rwanda.
#5 She is a proud mom
Pamela and Jeffrey share three adult children together including daughter, Talia Goldberg, the youngest vice president in Bessemer Venture Partners' 106 year history.