Sam Palmer
Sam Palmer is the man in the life of British heiress, Petra Ecclestone, the two are currently engaged and will soon be walking down the isle.
You probably know Sam's lady as the daughter of former F1 kingpin Bernie Ecclestone. Her mother is Slavica, an Armani ex-model. She has one older sister, Tamara.
The 30-year-old is a model and fashion desginer who ran Form menswear and later launched the accessories line Stark. She studied at Trevor-Roberts School, followed by Francis Holland School in London and dtiched Central Saint Martin's College of Art and Design despite being accepted.
Petra who was married before, is set to walk the isle 14 months after her divorce. Meet her new man below.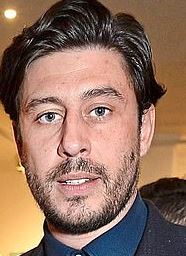 #1 Sam Palmer will become her second husband
Sam's lady was previously married to James Stunt and spent £12 million on her first nuptials. The former couple dated for four consecutive years prior to marrying him in 2011 at Odescalchi Castle outside Rome. The couple split in 2017.
#2 He will gain three stepchildren
Petra has three children with James —six-year-old Lavinia, and four-year-old twins Andrew and James.
#3 He is a former car saleman
34-year-old Sam Palmer comes from Harlow, Essex, where his mother runs a beauty parlour and his dad was a used-car salesman. Sam now serves as director of the Maddox art gallery in LA, where Petra is creative director. Until recently they lived in her 123-room mansion, said to be the biggest property in LA.
#4 They will have an expensive wedding
Sources close to the couple told The Sun, nuptials No2 will be "no expense spared", costing as much as £15million. The couple is set to be married nect month.
#5 They were introduced by a mutual friend
Sam Palmer hunged out with Jay Rutland —who happens to be the husband of Petra's sister, Tamara. The four of them spent the 2017 holidays together.