David Tepper
Meet David Tepper, the man behind Appaloosa Management and most recently, a professional sport team owner.
Tepper, born September 11, 1957; is a Pittsburgh, Pennsylvania native best known as the president and founder of Appaloosa. His hedge fund firm manages some $17 billion and is based in Miami Beach, Florida.
Described as one of the best hedge fund manager of his generation, Tapper is said to become the new owner of NFL team, the Carolina Panthers. Like many, Tepper began his career as an executive at Goldman Sachs Group Inc., He lived for over two decades in New Jersey and was once ranked as the wealthiest person in New Jersey. In 2016 he moved his family and his company to Miami.
David Tepper married Marlene Resnick Tepper in 1986; and the couple welcomed three children before going their separate ways in 2014. According to reports they were married for more than 25-years. No clear reason for their split is listed.
Marlene Resnick Tepper is 59-years-old and is likely she still lives in New Jersey. According to online records she was born November 11, 1958. Currently, she lives in Livingston, NJ. Previously, she lived in Edison, NJ.
Marlene Resnick Tepper now goes by Marlene Resnick Brandt following her marriage to Barry Brandt. The new couple tied the knot in November 2017. To the wedding, Marlene's children from her previous marriage to David Tepper: Randi, Brian and Casey Tepper –were in attendance.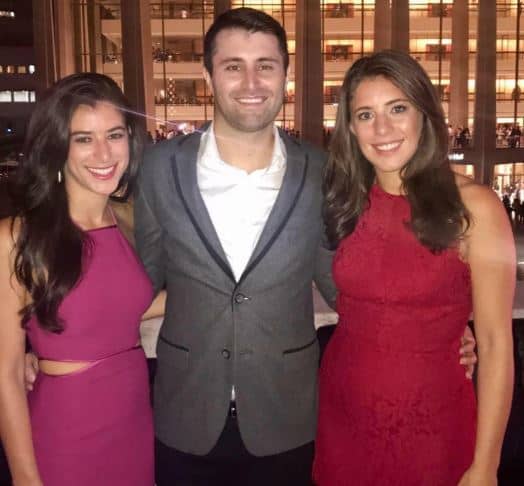 Daughter Randi Tepper lives in New York and is a product manager at Zearn according to her social media info. According to its Facebook page, Zearn is a nonprofit on a mission to ensure every child learns and loves math. Randi attended Emory University and also holds a Master of Education.
Brian Tepper is the founder and lead engineer at Eternal Wonder. According to his LinkedIn, he attended Full Sail University from 2007 till 2009 and holds a B.S., in Game Development.
Casey Tepper studied at Union College and also lives in New York. She is listed as a graphic designer at Markley + Partners.
According to Forbes, David Tepper has a net worth of $11 Billion.