Beatriz Areizaga
Beatriz Areizaga is the gorgeous wife of politician and scientist, Ricardo Rossello -who until recently served as the Governor of Puerto Rico.
Beatriz's husband assumed office in January of 2017 as part of the New Progressive Party. However recent reports say he is stepping down after days of massive demonstrations. People of Puerto Rico took the streets to demand his resignation over crude and offensive jokes he made in secret chats.
40-year-old Ricardo Antonio "Ricky" Rosselló Nevares is the son of former governor Pedro Rosselló, and he is the first son of governor to run for governor of Puerto Rico.
Rosselló was educated at MIT and the University of Michigan. He graduated from the Massachusetts Institute of Technology with a bachelor's degree in biomedical engineering and economics and, later on, graduated from the University of Michigan with a Ph.D. in biomedical engineering.
His research focused on stem cell technology, and he worked as a researcher in this subject at Duke University. He led the Puerto Rico Students Association at his college, and served as a delegate to the Democratic Party Convention in 2008 and again in 2012. He worked as a political reporter and analyst and then founded the organization Boricua ¡Ahora Es! This statehood-supporting organization helped launch Rosello's candidacy for governor.
His administration was forced to declare bankruptcy and was also hit by hurricane Maria. Roselló's bungled response left Puerto Ricans without power for months and contributed to thousands of deaths.
He's been married to the lovely Beatriz Areizaga since 2012.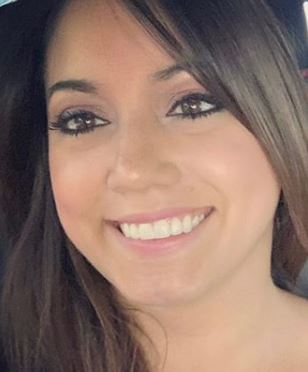 Beatriz Isabel Areizaga Garcia was born January 4, 1985. She attended the Julián Blanco School, where she specialized in Ballet and demonstrated great passion for the arts. She is a former beauty pageant contestant who represented Humacao in the 2007 Miss Purto Rico pageant.
She later attended Interamerican University of Puerto Rico, where she graduated Magna Cum Laude in Psychology.
Beatriz Areizaga who also goes by Beatriz Rossello, has shown interest in a number of social causes from an early age. She has supported homeless programs, foster homes and has worked tirelessly to rescue animals on the streets of Puerto Rico.
The first lady of Puerto Rico and social advocate -is also known for dedicating her efforts to implement Casa Mujer; a program which guarantees the fundamental rights of Puerto Rican women.
She and her husband tied the knot in 2012, since then the couple has welcomed two children. Beatriz gave birth to a daughter, Claudia Beatriz Rosselló in 2014. They welcomed a son, Pedro Javier Rosselló born in 2017.
Find Beatriz Rossello on Instagram here.