Ammika Harris
Ammika Harris is the new lady friend of R&B artist, dancer, actor, Chris Brown.
Ammika's famous beau seems to be in quite a pickle after being arrested in Paris on drug and rape related charges.
Brown rose to fame back in 2000 and has since been in a number of legal issues, however he's been able to maintain a very loyal fan base. He's also continued to keep popular among the ladies with Harris being his latest alleged conquest.
The 29-year-old is also the father of a four-year-old daughter born via his relationship with former girlfriend, Nia Guzman.
Before he was arrested in Paris on rape accusations, he appeared to be having a good time with Harris. She even posted a few snaps on Instagram of her shenanigans in Paris. Will the stunning brunette stay by his side during his latest touble with the law? Check out below five interesting facts about Ammika Harris.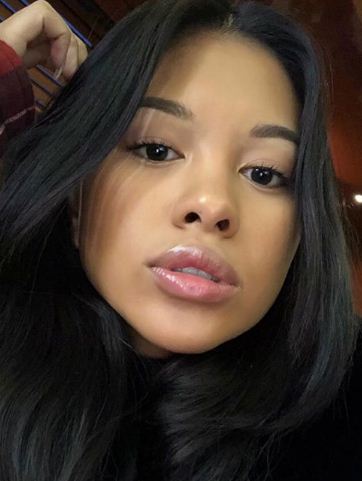 #1 She is not really new in his life
Harris and Brown were first linked together back in 2015. Since then the two have kept and on and off. Sources say they have been together since and have been private about it.
#2 She is a social media personality
Born May 16, 1993; the California native attended University of California, Los Angles (UCLA) –is unclear if she ever finished. That might be irrelevant now since she makes a living as a model. Due to her association with Brown, she's earned over 100,000 Instagram followers.
#3 She has Native American roots
According to her Instagram page, Harris is "Blasian with Cherokee blood." This means that she identifies as both black and Asian. She also hints as having some Native American in her as well.
#4 Harris has been compared to Chris' ex-gf
Ammika Harris immediately drew comparisons to Brown's ex, Karreuche Tran. Several outlets then reported that Brown evidently had a "type" because Harris looked so similar to Tran.
#5 She thanked her 'love' on Instagram for New Years
To welcome New Year's Eve, Harris uploaded a post to welcome in 2019. In the caption, she thanked her "love," however she did not identify who she was talking to. She wrote "Thanks to my love, family, and friends for being a part of my journey. I LOVE YOU."
Don't forget to check the Photo Gallery & Video

Below
trending stories
Trending on WAGCENTER.COM