Tom Parker Wife
Kelsey Hardwick is the beautiful and amazing wife of British singer Tom Parker, who was a member of the band The Wanted from 2009 until 2014, when the band announced their decision to break in January 2014. Max George said their personal lives drove them to that decision.
Over the past year there has been a lot of tension. Our personal lives drove us apart. Things started to happen and we were drifting. We used to be such a brotherly pact, but it started to feel like it wasn't The Wanted any more.

Our manager Scooter Braun asked us who would want to take a step out after the tour and try to do their own thing. Me and Nathan both said we have other ambitions. We were more prepared than the others because we'd looked at how things had been going with the band over the past few months. Our record sales weren't what they were. We had to have an open and honest discussion about that because continuing, and without a label, is difficult.
After The Wanted Tom Parker collaborated with several singers, including Richard Dawson. He also released his single Undiscovered in October 2015; starred a Danny Zuko in the UK tour of Grease in 2017, and competed in the UK version of Celebrity Masterchef in May 2015.
Tom Parker Health
Tom Parker announced he was diagnosed with an inoperable grade 4 glioblastoma on October 12, 2020. In January 2021, he announced that his treatment had helped his tumor has reduced significantly. In November 2021, he tweeted his tumor's size has remained the same.
Tom Parker was 33, when he died on Match 30, 2022.
Max, Jay, Siva, Nathan and the whole Wanted family are devastated by the tragic and premature loss of our bandmate Tom Parker, who passed away peacefully at lunchtime today surrounded by his family and his band mates," it read. "Tom was an amazing husband to Kelsey, and father to Aurelia and Bodhi. He was our brother, words can't express the loss and sadness we feel. Always and forever in our hearts."
Kelsey Hardwich 5 Facts You Need to Know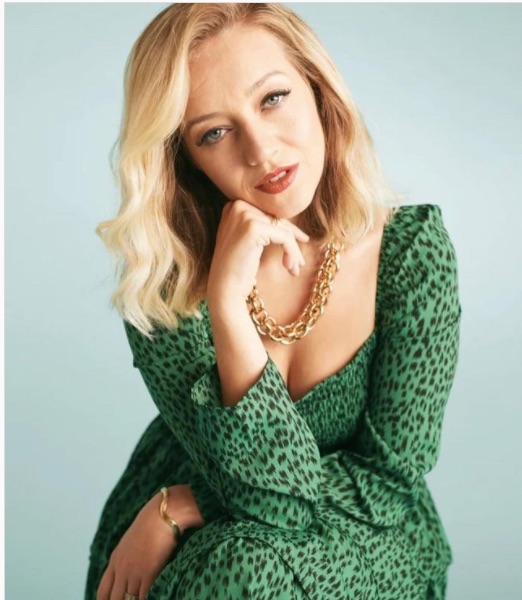 Kelsey Hardwick was born on March 7, 1990, in England. She became known for her role as one of the students in the Harry Potter film, The Prisoner of Azkaban. She also owns a boutique called Kelsey Loves.
Other acting jobs, includes EastEnders in 2012, Abducted in 2014, The Interceptor and Legacy in 2015.
Kelsey Hardwick and Tom Parkey got married on July 14, 2018, at Ridge Farm in Surrey.
Kelsey and Tom had two children together, Aurelia Rose born in 2019, and son Bodhi Thomas born in October 2020.
Don't forget to check the Photo Gallery & Video

Below
trending stories
When the news of her husband's death was published, Kelsey Hardwick posted the following on her Instagram.
"It is with the heaviest of hearts that we confirm Tom passed away peacefully earlier today with all of his family by his side. Our hearts are broken, Tom was the centre of our world and we can't imagine life without his infectious smile and energetic presence."

"We are truly thankful for the outpouring of love and support and ask that we all unite to ensure Tom's light continues to shine for his beautiful children. Thank you to everyone who has supported in his care throughout, he fought until the very end. I'm forever proud of you."
Trending on WAGCENTER.COM