Dan Senor
Dan Senor is the husband of former TV news reported turned Facebook exec, Campbell Brown.
Dan's wife is well known as a former NBC News and CNN anchor. She was born Alma Dale Campbell Brown on June 14, 1968; the Louisiana native graduated from Regis College in Denver with a bachelor of arts degree in political science.
She started as a correspondent at NBC News, eventually rising to White House correspondent, and as the primary fill-in anchor on "NBC Nightly News." She left NBC in 2008 and became an anchor at CNN in 2008. She eventually left CNN in 2010.
In 2017 she joined Facebook to lead the social media platform's news partnerships team.
Brown is currently married to Dan Senor. Meet her husband below.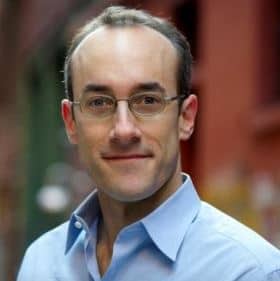 #1 He grew up in Canada
Daniel Samule Senor was born in New York on November 6, 1971. He grew up in the United States and Canada and received his undergraduate degree from the University of Western Ontario and the Hebrew University in Jerusalem.
#2 He is also well accomplished
Dan Senor is an investor, bestselling author, and former advisor to the U.S. Department of Defense and to presidential candidates competing in the 2008, 2012 and 2016 election cycles.
Dan was senior advisor to Speaker Paul Ryan, and he was foreign policy advisor to Governor Mitt Romney during his 2012 and 2008 presidential campaigns. During the administration of George W. Bush, Dan was chief spokesman for the Coalition in Iraq, before which he was a Department of Defense official based at U.S. Central Command in Qatar. He spent most of the 1990s working as a foreign policy aide in the U.S. Senate.
Senor is a founding partner of Rosemont Capital, a global investment firm and a hedge fund. He is also listed as an executive at Elliott Management.
Dan is co-founder of the Foreign Policy Initiative. He is co-author of Start-Up Nation: The Story of Israel's Economic Miracle, a New York Times bestseller.
#3 Dan met Campbell Brown in Iraq
Since 2006, she has been married to columnist and political advisor, Dan Senor. The couple met two years prior in Iraq. At the time Dan Senor was the Chief Spokesperson for the U.S.-led Coalition in Iraq and a Senior Advisor to Presidential Envoy L. Paul Bremer III, the Administrator of the Coalition Provisional Authority.
#4 He is a foreign policy & economic expert
An accomplished speaker—Senor gave more than a hundred press briefings while serving in Iraq—Senor comes to the podium to discuss the current, ever-changing global political situation—from the Middle East, to Russia, to China, and here at home. Because of Senor's international policy expertise, specifically on Iraq and Iran, the Palestinian-Israeli conflict, America's renewed engagement with Europe, and the tension between Russia and the new Ukraine, he is uniquely positioned to speak to America's strategy and role in the world and how the international community will react.
#5 He is a father of two
Since getting married Dan and wife Campbell have welcomed two children together, Eli born in 2007 and Asher, born in 2009.
Find Dan Senor on Twitter here. 
Don't forget to check the Photo Gallery & Video

Below
trending stories
Trending on WAGCENTER.COM