Adonis Graham
Adonis Graham is the adorable son of star rapper, producer, actor, songwriter and businessman Aubrey Drake Graham, widely known by his stage name Drake.
Born in Toronto, Canada on October 24, 1986; Drake who is half Jewish, traveled between Memphis and Toronto quite often as a child, due to his parents' Sandi and Dennis Graham's divorce.
Drake who has enjoyed major success in his musical career, actually began in the entertainment business as an actor. He first gained fame for his role as basketball player Jimmy Brooks on the TV series Degrassi: The Next Generation. He supported his mother Sandi Graham with the money he made from acting in Canada.
He later went on to become a rap phenomenon after his album Thank Me Later went platinum in 2010. His second album Take Care won the Grammy Award for Best Rap Album and was certified quadruple platinum. His album Take Care popularized the phrase "YOLO," and the accompanying tour grossed over $42 million in 2012.
The 34-year-old who is yet to be married is also a daddy to his young son, Adonis. Check out his son's top facts.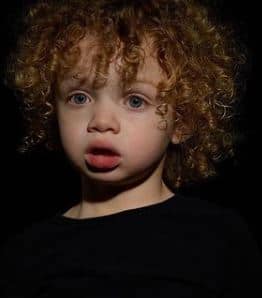 1. Adonis' dad has been in a number of relationships
Drake's love life include relationships with some really famous names. He had an on-off relationship with Rihanna, whom he began dating in 2009. In 2016 and 2017, he was romantically linked to pop star Jennifer Lopez. He has also dated tennis icon, Serena Williams.
2. Adonis' mother is French
Adonis Graham was born to French mom, Sophie Brussaux -she is a former adult entertainment performer who studied French literature, business and finance at a French institute before moving to America to pursue modeling.
According to her website, Sophie is also an artist. Her painting and print art is influenced by pop art, combining elements of surrealism and symbolism.
3. Adonis' birth was kept a secret
Adonis Graham was born in October 2017, he is the result from a brief relationship Drake and former adult entertainer Sophie Brussaux had. His parents first met between 2015-2016, the two had been seen dinning in Amsterdam in 2017, however the nature of their relationship wasn't disclosed. The existence of Adonis wasn't reveled until 2018 after months of speculation.
Drake went viral after rapping on the 2018 track 'March 14': "I wasn't hiding my kid from the world, I was hiding the world from my kid."
4. Drake had a DNA test on Adonis
Little Adonis who is blue-eyed and has blonde curly-haired, was actually tested a couple of times. According to reports, Drake demanded not one but two DNA tests made on the boy before proudly showing him off to the world. Addressing his son, Adonis, for the first time, Drake revealed he had to get two DNA tests for him to be sure he was his child. He said
"To be honest with you, I did a DNA test for my son and it came back to us and it said the DNA test got ruined in transit and they couldn't be 100 percent sure that that was my son or not," he said.
"So, I was in a really weird pending situation where I didn't want to go tell the world that that was my son and it wasn't."
"It actually wasn't until a week before the album came out that I got confirmation that that was definitely my son."
5. He recently made his first public appearance next to his famous father
Drake who first introduced his son on Instagram in March of 2020, was joined by little Adonis on stage. The three-year-old made a surprise appearance at this year's Billboard Music Awards, joining his father onstage as he won an artist of the decade prize. The rapper, gripped his son's shoulder throughout his speech, before hoisting him into the air and saying: "I want to dedicate this award to you."
The toddler burst into tears, and left the stage clinging to his father's leg.