Alison Sudol
Check out Alisol Sudol; she is the pretty and talented girlfriend of actor David Harbour, famous for his role as Sheriff Jim Hopper in the t.v series Stranger Things and Hellboy on the 2019 reboot of Neil Marshall film, based on Mike Mignola graphic novels.
Surely you all know about David's career, therefore, allow me to tell you about his pretty lady.
Ms. Sudol was born in Seattle, Washington on December 23, 1984, to acting coach John Sudol and dramatic arts teacher Sondra West-Moore.
Her parents divorced when she was five and moved to L.A. where she graduated from high school at the early age of 16.
Alison thought that because she was so young to go to college, she would wait two years for her next step; in the meantime, she devoted herself to her true passion, MUSIC!!!
"I was so nervous about going into college like that and super young. I figured I would take two years and try to find out what I was doing with music. And when I was 18, I was just so deep into it that I didn't want to stop."
Her first album One Cell in the Sea was released in July 2007;  in August 2009, she released her second album Bomb in a Birdcage, followed by her third album Pines on October 2012.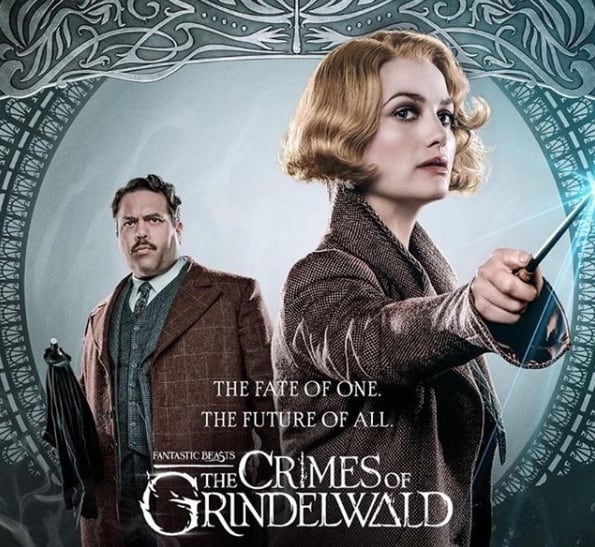 Alison Sudol made her acting debut in the 1997 film Here Dies Another Day; in 2002 appeared in The Gray in Between and the Little Black Book in 2004; played Kaya in the t.v series Transparent; Queenie Goldstein in Fantastic Beast and Where to Find Them and the Crimes of Grindelwald.