Billy Evans
Meet Billy Evans; he is the boyfriend and soon-to-be husband of Elizabeth Holmes, the founder and former CEO of Theranos, the defunct blood test company Holmes founded in 2003 and that ceased operation in August 2018.
Holmes and Theranos' former president Sunny Balwani who she dated at one point,  face nine counts of wire fraud plus two counts of conspiracy to commit wire fraud. She pleaded not guilty but could spent up  to 20 years behind bars.
Elizabeth Holmes' boyfriend William Billy Evans, 27, one of three children (Rex, and Gracie)  born to Susan and William L. Evans, and grandson of Anne and William Evans, founders of the Evans Hotel Group (circa. 1953).
Billy graduated in 2010 from Francis W. Parker School where he also played volleyball and in 2014 studied Chinese Language and Literature at Fudan University in Shanghai. Subsequently in 2015, obtained his Bachelor of Science in economics from MIT.
Evans nowadays the Manager of Special projects for Luminar Technologies, previously was the strategy and analytics leadership program analyst for LinkedIn.
For two months in 2014, was an associate for the Boston Consulting Group; a year earlier he held the same position at Altman Vilandrie & Company.  Billy also worked for Red Bull (student brand manager) and did internships at Encore Capital Group and Qualcomm Ventures.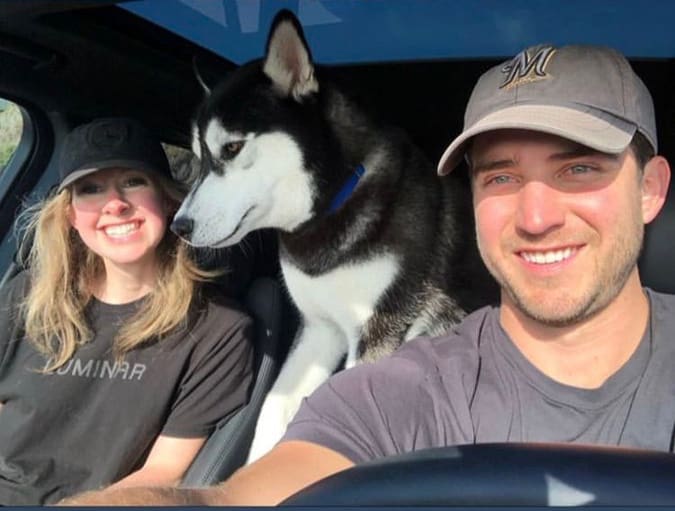 Billy Evans and Elizabeth Holmes live together with their Siberian Husky dog Barto; they are engaged but no wedding date has been set thus far. His parents are hoping he changes his mind about his relationship with Holmes, according to the New York Post who spoke to a source close to his family.
"His family is like, 'What the f–k are you doing?' It's like he's been brainwashed. [He says,] 'The media has it all wrong about her,'" an insider said.