Lisa Simon Krueger
Meet Lisa Simon Krueger aka Lisa Krueger; she is the loving and beautiful wife of Alan Krueger, former Assistant Secretary of the Treasury for Economic Policy, President Obama's top adviser, Princeton University professor, economist and the 27th Chair of the Council of Economic Advisers.
Mr. Krueger died on March 17, 2019, at the age of 58. He leaves behind his wife Lisa and two children. The cause of death was suicide.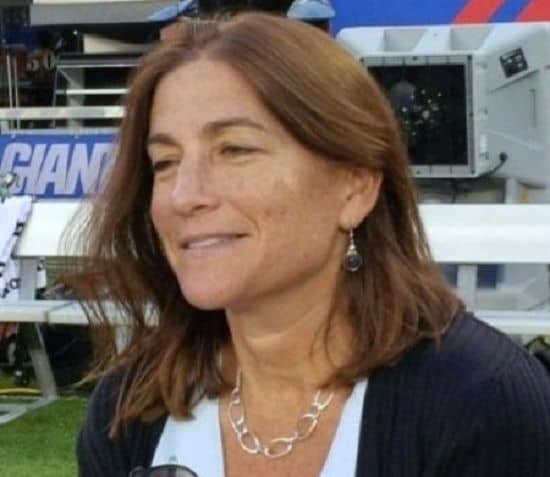 Firstly, let us tell you that Senior research analyst, Mrs. Simon Krueger was born in 1961; Lisa graduated in 1987, with a bachelor's degree in economics from Cornell University, where she also met her husband Alan.
In addition, to that, she holds a master of business administration from Massachusetts Institute of Technology. (1985) and holds a graduate-level teacher certification, K-8 & Math content education from Rider University.
Moreover, Lisa Simon Krueger worked as a math teacher at Princeton High School for several years; however, she left her job a year after his first tenure at the White House, where he worked closely with the president's personal aide Reggie Love.
Lisa Krueger's first job was as a research associate for Putman, Hayes & Barlett back in 1985; in 1987, joined Merrill Lynch as their assistant Vice-President. In 1991 was the assistant director, at Princeton University. Nowadays, Mrs. Simon Krueger is a Senior Research Analyst at ITHAKA in New Jersey.
Furthermore, Mr.& Mrs. Krueger have two children; Benjamin born in 1990, who worked in theWhite House Correspondence Office, and Sydney Michelle (b. 1992).
Don't forget to check the Photo Gallery & Video

Below
trending stories
Last but never the least is that her daughter graduated with a B.A in Psychology and neuroscience from Princeton in 2014; subsequently, received her MA from Columbia in 2018 and is nowadays pursuing her Ph.D. in philosophy at Columbia.
Trending on WAGCENTER.COM