Annette Roque
This stunning lady is the lovely Annette Roque; wife of former host of Today Show, Matt Lauer, who was fired after 18 years working for NBC News, after he was accused of inappropriate behavior by a colleague; NBC Chairman Andy Lack announced.
Related Story: Lucie Fink Intern Matt Lauer was crazy about
Matt Lauer's has been married to former model Annette Roque since 1998; check out these 10 facts about her
The first thing you need to know is that Annette is Lauer's second wife; he was previously married to Nancy Alspaugh. Mrs. Alspaugh an Emmy Award winner tied the knot to Matt in 1981; they had no children and divorced in 1988.
He was also once engaged to newscaster Kristen Gesswein, his girlfriend from 1989 to 1996.
Meeting Matt
Annette and Matt met on a blind date in July 1997; their date was set up by their mutual friend, stylist Maria Santoro.
They became engaged 5 months after they met; eventually, they tied the knot on October 3, 1998, in Water Mill, NY.
They have three children; Matthew born in 2001; Romy born in 2004 and last but never the least came Thijs born in November 2006.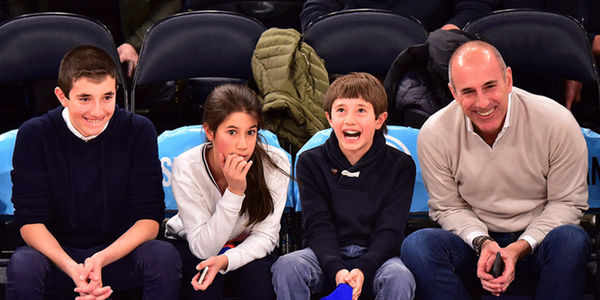 Mrs. Roque filed for divorce in September 2006, citing cruel and inhumane treatment from her husband (docs here); they ended up talking things and decided to give their marriage a second chance. Nowadays, Annette lives with her family in New York.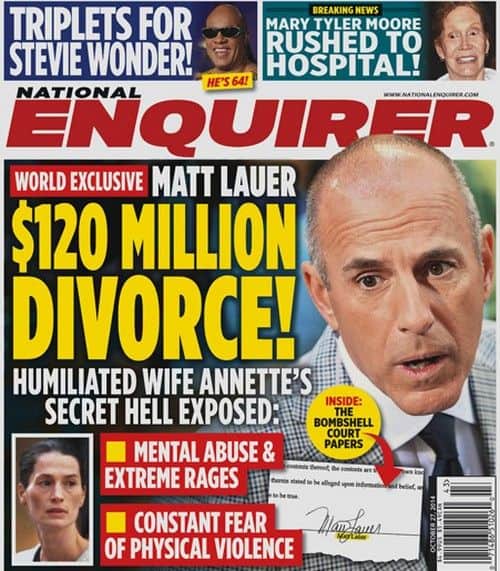 Furthermore, Annette Roque, the daughter of an Indonesian father and Dutch mum, Johanna Struijk was born in December 1966, in Amsterdam, Netherlands.
Jade Roque is born
At the age of 22, Annette decides to leave her hometown and pursue a modeling career; as a fashion model in the 80's and 90's, Annette became known as Jade Roque; no doubt you saw her pretty face and statuesque form inside the pages of the J. Crew and Victoria's Secret' catalogs.
Prior to her arrival to the US, Annette flew to Paris, where she met French agent Patrick Lemire, who took her under his wing, the rest as you know is history.